Michigan Chapter Antique & Classic Boat Shows (Algonac)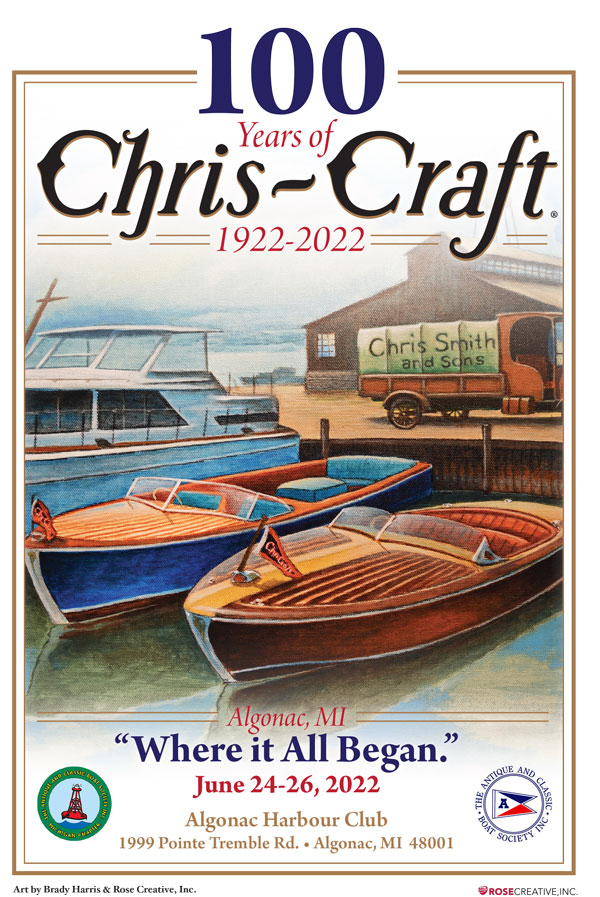 2022 Michigan Chapter Antique & Classic Boat Show
The 100th Anniversary Celebration of Chris-Craft
"Where It All Began"
June 24 – June 26, 2022
Algonac Harbour Club, Algonac, Michigan
Due to the overwhelming response for our Boat Show Weekend of Events, REGISTRATION and all the EVENTS are CLOSED.  We are full.
Our Boat Show on Saturday, from 9 AM to 4 PM, will be spectacular!  Please come and see all the beautiful boats that have come from near and far.  It will be a day of fun, meeting our boat captains & crew, kids activities, free boat rides, food and many vendors.
Wear your walking shoes and bring your camera.  The show is FREE to the public.
It will be a Day to Remember!